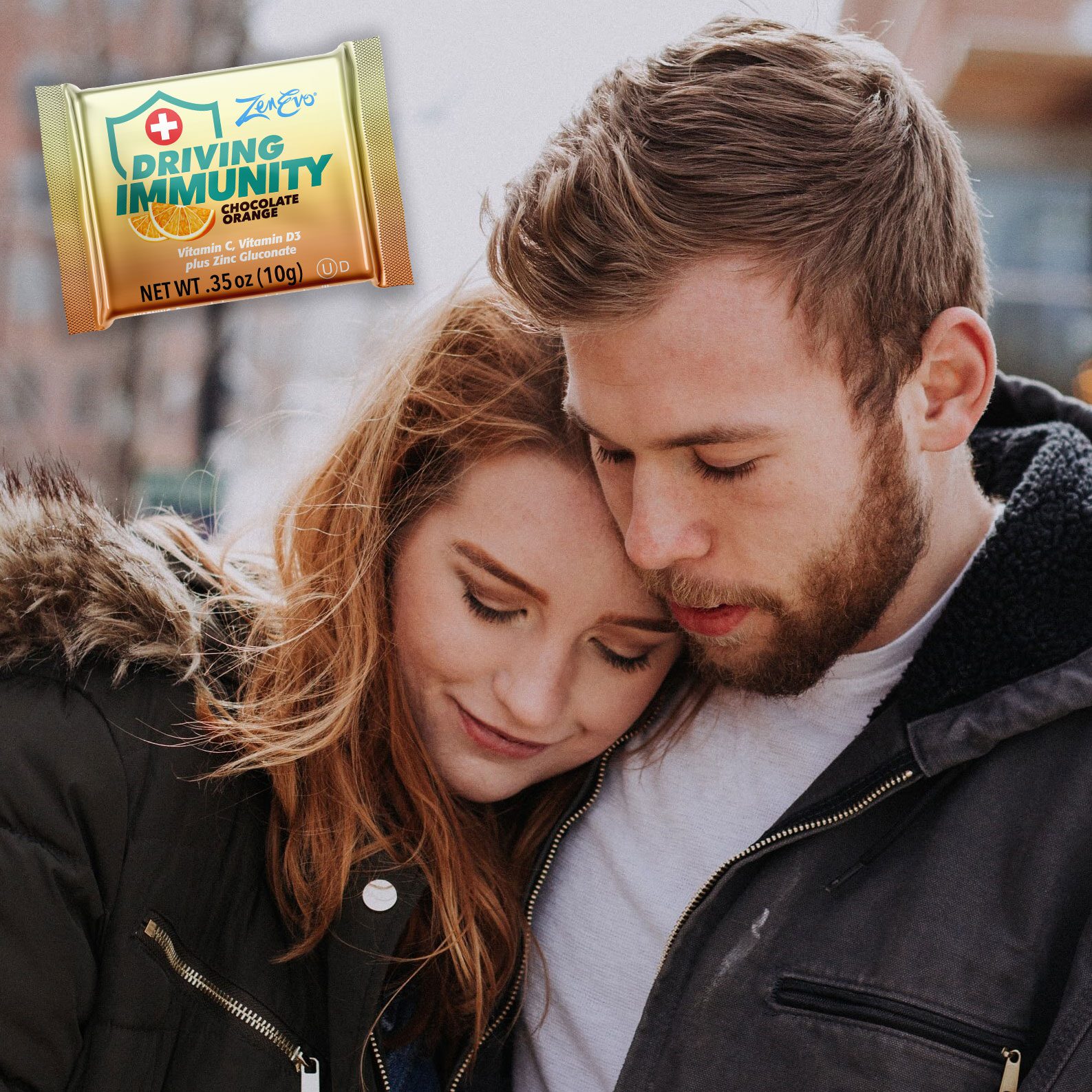 Why You Need Driving Immunity Squares This Upcoming Flu Season
November 30, 2022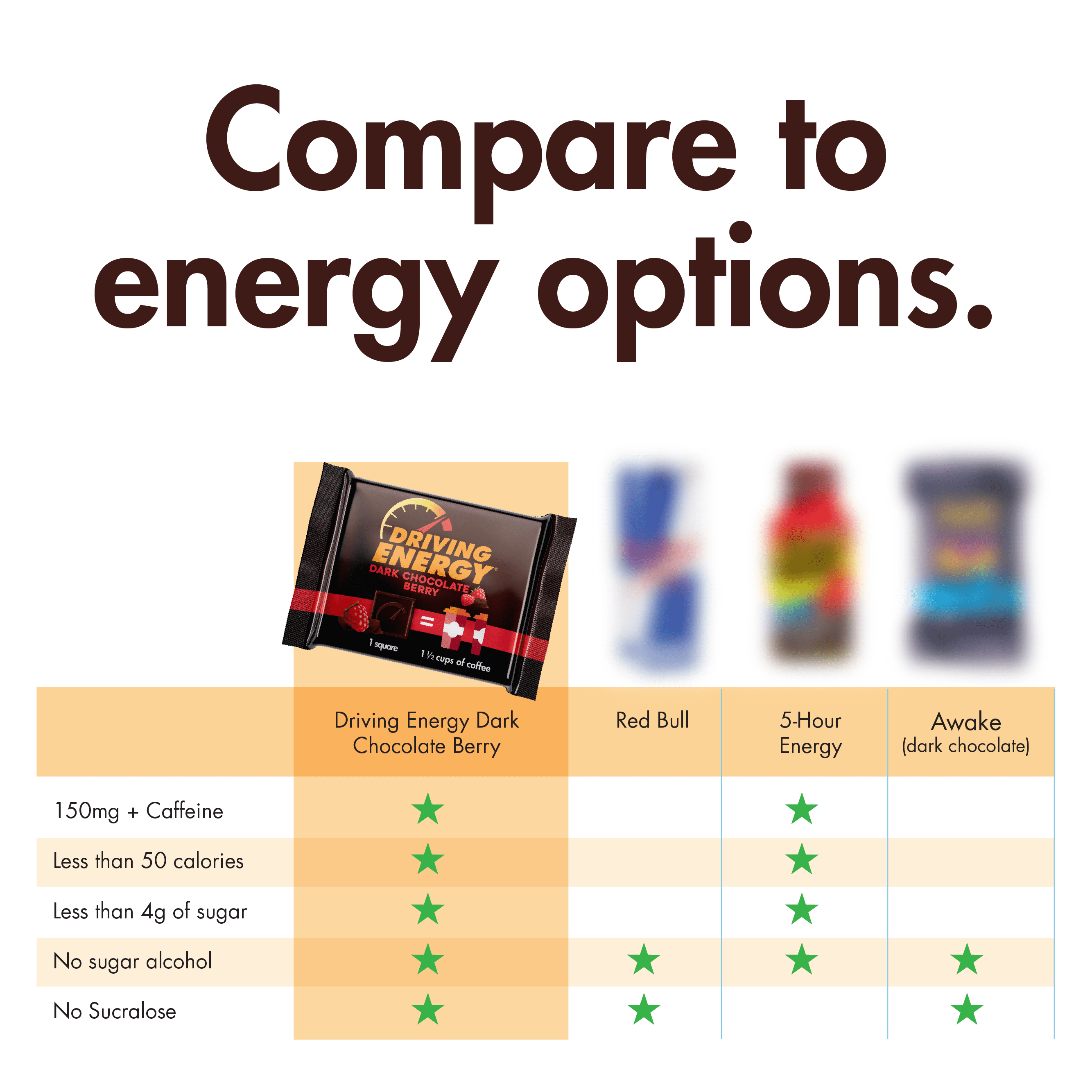 Caffeinated Chocolate has never tasted so good.
May 19, 2023
Driving Energy isn't just another quick-energy product — it actually tastes good! Driving Energy combines the delicious taste of dark chocolate with the added benefits of natural ingredients that keep your mind healthy, and your body energized.
Driving Energy works hard to rebuild our adrenals. Adrenal fatigue can cause body aches, nervousness, fatigue, sleep disturbances, and digestive issues. This can be caused by lack of sleep, and, ironically, too much caffeine. Driving energy works to rebuild your adrenals! Natural energy from dark chocolate, Ashwagandha, Maca, and Eleuthero Ginseng works in combination with added caffeine to provide a healthier alternative for energy.
Get the energy you need without the added preservatives, extra sugar, or coffee stains. Driving Energy is easily portable too– unlike hot coffee, Driving Energy doesn't burn if you drop it in your lap.
Get naturally sourced ingredients for longer lasting energy. Try Driving Energy today, available in original dark chocolate and dark chocolate mint (dark chocolate berry is coming soon!).