Chocolate with purpose.
ZenEvo uses only the finest ingredients to combine great chocolate flavor with the supplements your body needs to perform at its best.
Our chocolates all have real cacao, and the finest possible vitamins and nutrients – responsibly sourced, and combined to create chocolates unlike anything else on the market. We believe in bringing mind and body together for ultimate performance. When mind and body are functioning optimally, they complement one another, and together they help you perform at a higher level with better efficiency.
Driving Energy
10g of dark chocolate infused with 150mg of caffeine plus adaptogens Maca, Ashwagandha, and Ginseng. These herbs work with caffeine to deliver a clean and healthy shot of energy without the crash. Each square is equal to 1 ½ cups of coffee. Available in original Dark Chocolate, Mint, and Berry flavors.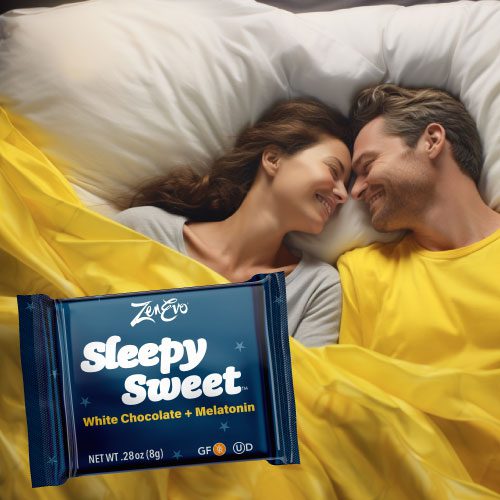 Sleepy Sweet
Delicious white chocolate squares infused with 3mg of melatonin to help you fall asleep naturally and help regulate your sleep cycle, resulting in the best restful and healthy sleep. Our Sleepy Sweet Chocolates are non-habit forming and aid for a drug-free sleep.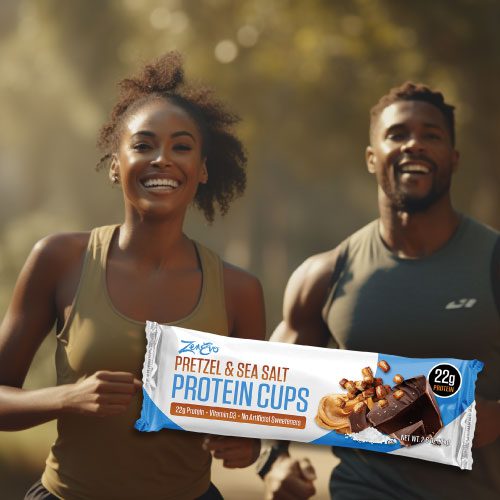 ZenEvo Protein Cups
With 21-22g of protein per pack, the protein cups pack a healthy punch. No added sugars, the benefits of dark chocolate plus Vitamin D3 for bone and immunity support. Available in three flavors, Pretzel and Sea Salt, Cookie and Cream, and Chocolate and Peanut Butter.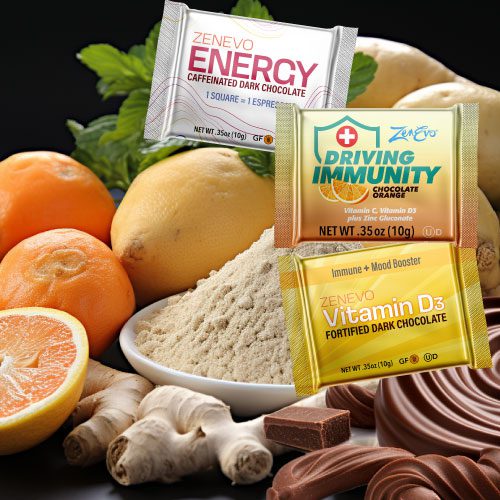 Health
Dark Chocolate and supplements working together to provide truly functional and tasty treats. Choose from options with Vitamin D3, Vitamin C, Zinc Gluconate, Maca, Ashwagandha, and Ginseng.
Sign-up for our newsletter to get the latest news & offers.